Affiliate Programs:
MCA (Motor Club of America).  MCA is a big winner for both the product it offers and the outstanding commissions it pays.  I've written about MCA in detail in the article "Great Paying Affiliate Program: MCA (Motor Club of America)".  Only available to residents of US, Canada, and Puerto Rico.
All In One Profits (AIOP).  My favorite web hosting and web tools company has a great affiliate program!  Because AIOP is a monthly membership, and because the super-useful tools it offers at such a low monthly cost contribute to high retention rates, the affiliate programs builds a very nice monthly recurring income.  I've written about AIOP here: All In One Profits (AIOP), My Top Recommendation!  An international program available to anyone who can use PayPal, Payza, or Payoneer.

Instant Rewards.   Instant Rewards, technically not an affiliate program but rather a CPA (cost-per-action) network, is very newbie-friendly, and you can earn $90 for each of your qualified referrals.  I've written about it in the article Use Instant Rewards For Getting Started In Online Marketing.  A free marketing system and training are provided for those who join through my link.  Available in US, CA, and UK.
Advertising Tools:
HMA! Pro VPN changes your IP address, allowing you to choose the geographical location, and it anonymously encrypts your internet activity to protect you while you are online.  It's extremely easy to use – just download the software, enter your username and password, and click Connect!  It supports PC, Mac, phones, and tablets.  If you like taking your laptop or iPad to your favorite coffeeshop, you also should be using HMA for your security while you are using public Wi-fi hotspots.  You can try it out on a month-by-month basis for $11.52 per month, or you can save more by getting the 6-month plan for $49.99 ($8.33/month) or the 1-year plan for $78.66 ($6.55/month).  With any of these plans, you have a 30-day money back guarantee…but I don't think you'll want your money back ; )  Click here to try out HMA.

Business Networks:
Mailers: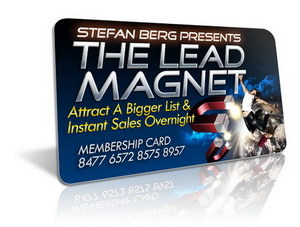 Million Leads For Free works a bit differently – you only need to view 10 mails to be able to post your ad, and you can do that daily, plus you can save up to 10 ads to re-use them:

And Cash In On Banners is not a mailer or traffic exchange, but a banner display program:
Traffic Exchanges:
These first 6 have geo-targeting by country:



z5 has very international traffic, but it does let you target to USA only if you wish.


Web Hosting And Other Web Tools:
For a complete online business package, my first recommendation is All In One Profits, which gives you web hosting, an autoresponder, splash page builder, link trackers and rotators, and more, at a terrific price.   I've given my review of AIOP in the post All In One Profits (AIOP), My Top Recommendation!
However, if for example you simply want to advertise a local business and you only need a single website and you don't have any need to do email marketing, then one of the other hosting companies listed below should be sufficient for you.





Sharon
EasyHits4U.com – Your Free Traffic Exchange – 1:1 Exchange Ratio, 5-Tier Referral Program. FREE Advertising!